SIGN
Capricorn

You are very successful in life and are always planning for the future. You are probably already in a committed relationship and enjoy the intimacy that comes with your lovemaking.
You are direct with your lover about what you like and you like it when they are direct with you. You have excellent sex, because you make sure that it's a custom fit for yourself.
Take this quiz
at
QuizUniverse.com
Birthday-December 26th
FAVORITE COLOR-purple, all shades
What does your favorite color tell about you? (pretty pix in results)
Purple usually means you very lustful and not the least bit ashamed of it. If you don't have a special someone in your life, you look for someone, even if its just for a night or so.
Take this
quiz
!
Quizilla
|
Join
|
Make A Quiz
|
More Quizzes
|
Grab Code
Imagine that!
FAVORITE FOOD- seafood and Italian
FAVORITE DESSERT-cheesecake
FAVORITE TYPE OF MUSIC-R&B, Salsa and smooth jazz
FAVORITE DRINK-lemonade
FAVORITE FLOWER-the rose
Which Flower are You?
You are a Rose:You are creative, sensual, passionate, and bold. You pour your heart into everything that you do. Alluring and gifted with strong sex appeal, you very easily draw people in with your animal magnetism.Symbolsim: The rose has always been a flower heavily loaded with symbolism. In general it symbolizes desire, passion, beauty, and enchantment.
Take this
quiz
!
Quizilla
|
Join
|
Make A Quiz
|
More Quizzes
|
Grab Code
Another Hit!-->
FAVORITE MOVIE-Beauty and The Beast (don't laugh)
FAVORITE CHRISTMAS MOVIE-It's a Wonderful Life
FAVORITE AUTHORS-Jackie Collins, Bertrice Small, Piers Anthony and Terry McMillian
A Peacock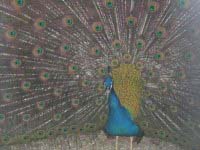 A peacock represents your sexual appetite. You like to look good to attract potential lovers and you are very preoccupied with sex – not that that is a bad thing. You are into fantasizing, and enjoy sex a lot.
Take this quiz
at
QuizUniverse.com
Good! That's exactly what I need to write Romances
FAVORITE TV SHOWS-Heroes, House, Bones and Law and Order (all of them)
GUILTY PLEASURE- white chocolate.mmm
FIRST CRUSH-Zorro
STILL CRUSHING ON-Zorro and Sean Connery
What Color Is Your Aura?
Your aura shines Red!
Take this
quiz
!
Quizilla
|
Join
|
Make A Quiz
|
More Quizzes
|
Grab Code
Another Hit!
That's 5 for 5!
BATH OR SHOWER- bubble bath
HUG OR KISS-kiss
SHORT DRESS OR LONG-short!
BOXERS OR BRIEFS-boxers
I'm one of Aphrodite's Daughter's:
Goddess Dana, the Desirable
And
Countess Dana
CATS OR DOGS-cats rule!
COFFEE OR TEA-tea, but mostly hot chocolate
PEPSI OR COKE-Pepsi
Know Dana: from A-Z
[A is for age:] ~ 35 and holding
[B is for beer of choice:] ~ none, tastes like soap.
[C is for career:] ~ Author
[D is for favorite drink] ~ Strawberry Daquiri
[E is for essential item you use everyday:] ~ lip gloss
[F is for favorite song at the moment:] ~ Jay Z's Empire State of Mind
[G is for favorite games:] ~ Scene It!
[H is for hometown] ~ Brooklyn, NY(always a Brooklynite no matter where I end up)
[I is for instruments you play:] ~ clarinet and Flute, if I can remember
[J is for favorite juice?:] ~ Apple
[K is for kids?:] ~ 4
[L is for last kiss? ] ~ Hopefully, it's never the LAST.
[M is for marriage:] ~ hope to make it last
[N is for name of your best friend(s)] ~ Tonya
[O is for overnight hospital stays:] ~ 3 (see K)
[P is for phobias:] ~ Drowning
[Q is for quote?] ~ Do all that you can do then let GOD do what he does best. Do what you have to do so you can do what you want to do.
[R is for biggest regret:] ~ I have no regrets. Everything happens for a reason.
[S is for self-confidence:] ~ Plenty, thanks.
[T time you wake up] ~ 8am ish
[U is for underwear:] ~ Only when necessary *wink*
[V is for vegetable you love:] ~ Brocolli
[W is for wine instead of Beer:] I always go for the dessert wines. mmm, love them!
[X is for x-rays you've had:] ~ lots, I was a rough kid!
[Y is for yummy food you make:] ~ I make a mean omelet. Thanks Hou!
[Z is for zodiac sign :] ~ Capricorn
MCDONALDS OR BURGER KING-McDonalds
THE LAST MOVIE I SAW WAS- Thor
PLACE I HAVEN'T GONE BUT WANT TO GO-The US Virgin Islands
Martini!

Your sex life mostly resembles a Martini. You are suave, sophisticated and just a little kinky. You have an active sex life, but you only recruit the best to be your sex partners.
Hmm, maybe i should try one.