Hello everyone!
Welcome back to another Tasty Tuesday! Today we've got a tasty meatless dinner on deck. How about something added to pasta night? Easy to add or subtract for smaller or larger families, super tasty and if you really want to make the carnivore in you happy, any meat can be added.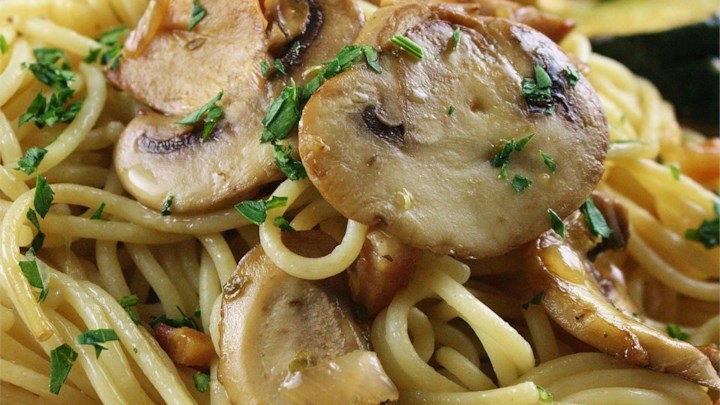 Prep: 10 min Cook: 5 min
Bring a large pot of lightly salted water to a boil. Add pasta, and cook for 8 to 10 minutes or until al dente; drain.
In a large skillet, cook pancetta in oil until just beginning to brown. Stir in shallots, garlic, and mushrooms: cook for one minute.
Season with pepper and oregano, and pour in chicken broth. Bring to a boil over medium-high heat , and simmer for 1 to 2 minutes, stirring occasionally.
Cover, and continue to simmer for 5 to 7 minutes.
Strain liquid from pan into cooked linguine, and add olive oil. Toss to coat. Divide pasta onto individual serving plates, and top with equal portions of pancetta and mushrooms.
Garnish with freshly grated Parmesan.