Hello Everyone!
Welcome back to another Tasty Tuesday! This week I was feeling something with a Spanish flair to try for a meatless, but filling dinner. All your meals should have protein in them to keep you going, build lean muscle and burn fat. Meat is a very good source of protein, but there are many veggies and grains that can provide that protein if you're not the carnivorous type. So I found this stuffed pepper recipe that filled with goodness.
TexMex Stuff Peppers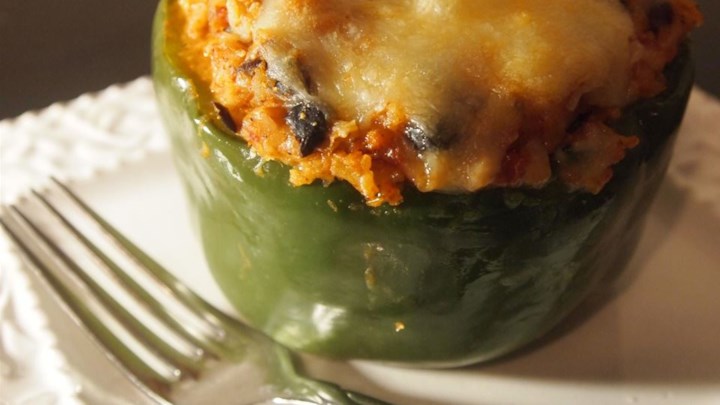 1 (14.5 ounce) can chili-style diced tomatoes

1 (15 ounce) can of sweet corn, rinsed and drained
Preheat oven to 350 degrees F (175 degrees C).

Bring a large pot of water and 1 tablespoon salt to a boil; cook green bell peppers in the boiling water until slightly softened, 3 to 4 minutes. Drain.

Heat olive oil in a skillet over medium heat; cook and stir onion in the hot oil until softened and transparent, 5 to 10 minutes.

Mix Quinoa, black beans, sweet corn, tomatoes, and cooked onion in a large bowl. Add chili powder, garlic salt, cumin, 1/2 teaspoon salt; stir until evenly mixed. Fold 1 1/2 cups Mexican cheese blend into Quinoa mixture. Spoon rice mixture into each bell pepper; arrange peppers in 9x9-inch baking dish. Sprinkle peppers with remaining Mexican cheese blend.

Bake in the preheated oven until cheese is melted and bubbling, about 30 minutes.

Enjoy!